Bernie supporters have begun to riot and they're unleashing their frustration at Trump rallies. Unfortunately, the apparent attacks on Trump supporters have resulted in arrests and now unfair demotions for police officers.
The five deputies who escorted a rioter from a North Carolina rally have been demoted for their "unsatisfactory performance." Their actions are being criticized after they refused to tackle 78-year-old John McGraw.
McGraw, who has been charged with assault, elbowed Rakeem Jones as he was leaving the venue. But, a video shows that the officers judged the situation according to the threat. They quickly removed Jones for his own safety and attended to the 78-year-old after the fact.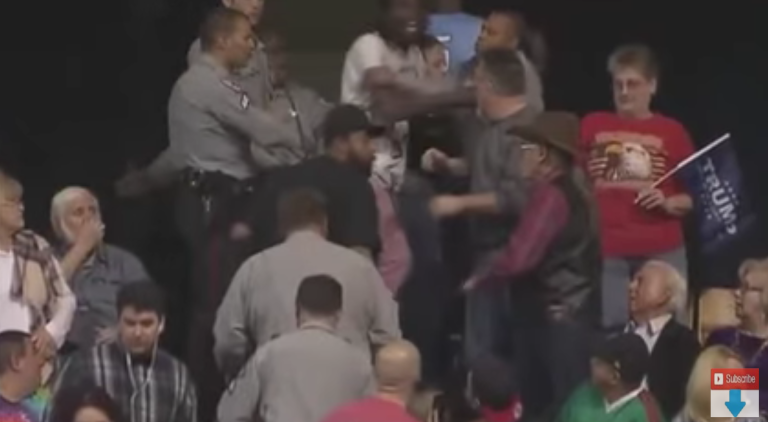 Jones was at risk of being attacked by an entire section of frustrated supporters. Had the officers not focused their attention on Jones, they would have faced more than just McGraw, which wouldn't have ended well for anyone.
Mr. Trump has repeatedly asked police officers to handle these situations by removing the hecklers. They clearly were taking the candidates wishes into consideration and succeeded at ending the confrontation.
What would have happened if the cops tackled the 78-year-old man?
Every single maneuver by a police officer is being scrutinized in this country. Mr. Trump is right when he says that our officers "need more authority and deserve more respect."
If you support our officers for removing the hecklers, then leave a comment or SHARE this story with your friends.